Lenten Season 2023 Schedule
St. Wilfrid Church's Lenten Schedule for the 2023 Season is here. Be sure to mark these important dates so you don't forget!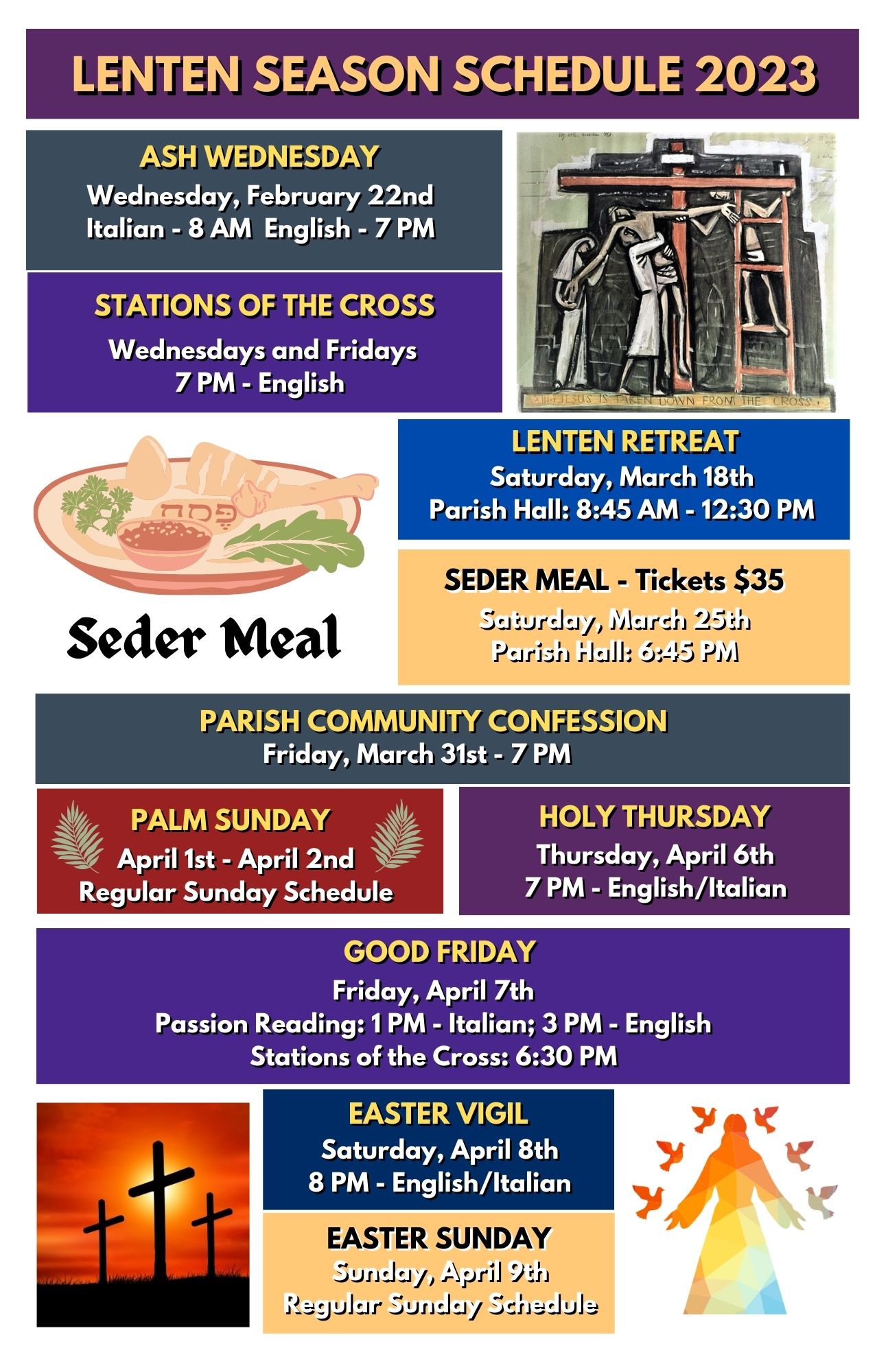 Il programma quaresimale della chiesa di St. Wilfrid per la stagione 2023 è qui. Assicurati di segnare queste date importanti in modo da non dimenticarle!