Lent & Easter Food Drive 2023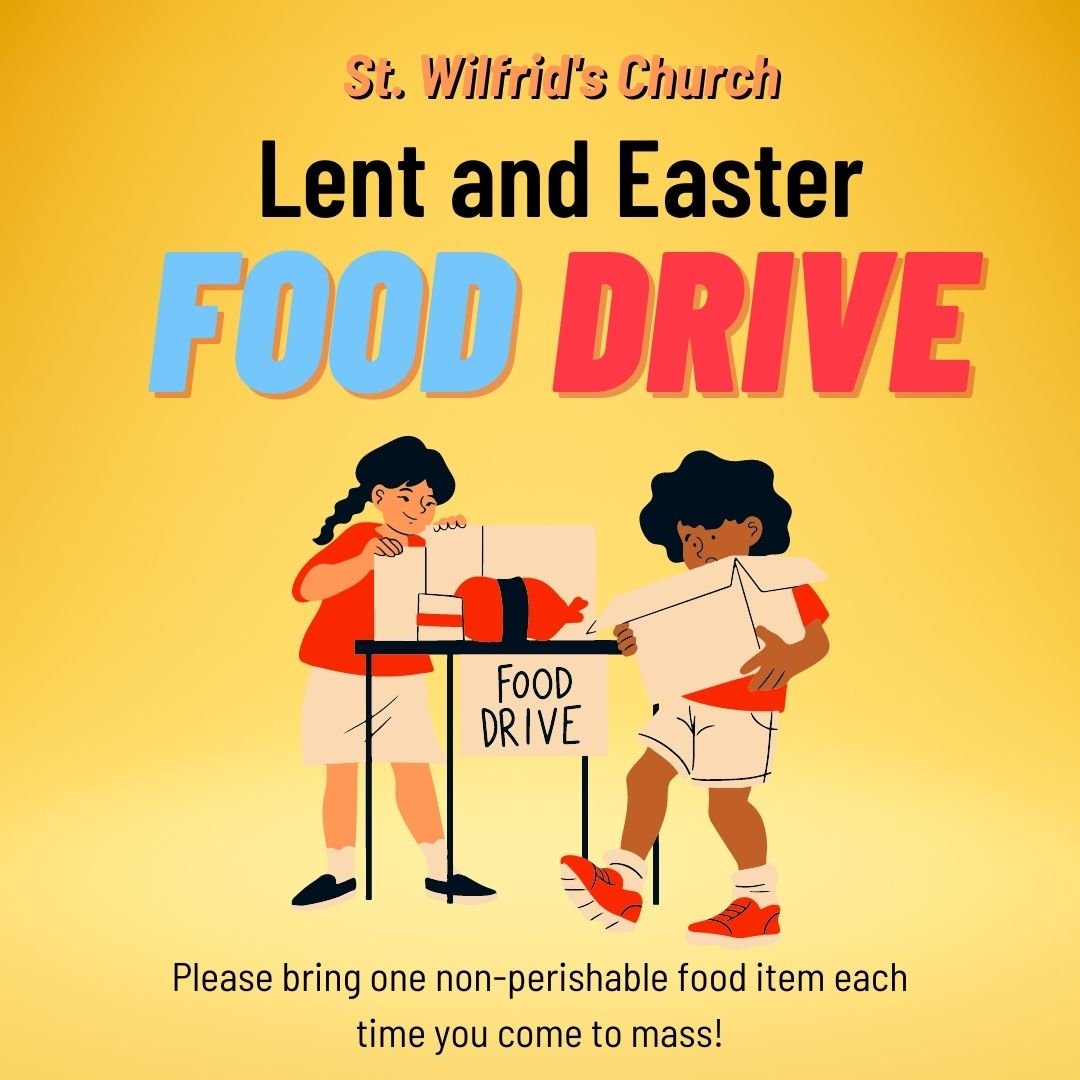 Please bring one non-perishable food item each time you come to mass!
Some items that we need are:
pasta
canned beans
pasta sauce
instant coffee
jams
peanut butter
cookies
cereals
canned soup
canned fish
canned meat
rice
oatmeal
Thank you for helping our community!
Si prega di portare cibo per il nostro povero per pasqua.
Alcuni elementi di cui abbiamo bisogno sono:
pasta
fagioli in scatola
salsa per la pasta
caffè istantaneo
marmellate
burro di arachidi
biscotti
cereali
zuppa in scatola
pesce in scatola
carne in scatola
riso
fiocchi d'avena
Grazie per aiutare la nostra comunità!